Contract Professionals: Building Decks, Fences and Garage Across Calgary
If you've ever asked for a quote to build something in Calgary, you've had to go through the process of asking a contractor/builder for a quote. Now, most of the time this is easy, and the quotes are straightforward, but as times get tougher more concontractors come into existence. A concontractor is either a fraudulent builder or contractor who does not have a real business or cuts corners so they can generate cheap quotes and still make good profits.
Quality And Affordable Is Possible
It's entirely possible to get a builder who gives good quality and is affordable. Just remember, you need to do research and understand what everything costs at the minimum. If the quote that is provided to you is very close to the cost of materials, then it's not likely you won't get quality. But, if you understand what things cost, you'll be able to at least judge for yourself.
Finding Quality Contractors Is Why We Were Created
Whenever we start working with a new contractor. We follow a process to vet them, understand what their morals are, how hard they work, and ensure they are willing to always do a good job. We even make them sign an agreement that they won't cut corners, and that they will warranty their work; though we recommend you get something in writing with any contractor or builder you work with.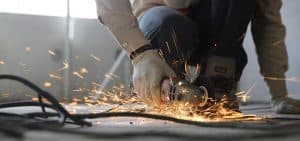 Our Mission
Our mission is a simple one, it is to connect you with deck/fence/garage builders you can depend on.We want to be Calgary's trusted source for builders and contractors that you can depend on.