Basement Development & Renovations


Serving Calgary, Aidrie & Okotoks
Let's Develop The Basement Of Your Dreams
Most of us aren't truly happy with our existing basement, and that's why we are here to help you develop the basement of your dreams. Want another bedroom? A legal suite? Or maybe the ultimate mancave? Our vetted renovation contractors are here to help you.
Get Your Quote
We Handle Every Step Of The Process
---
The first step to developing your basement is to measure your space and figure out what you want from your basement. Do you want another bedroom? A media room? A legal suite? There are lots of options, but what you can do will ultimately be determined by how much room you have.
One thing to remember, if you can't pay for the full project, we can also determine a plan to make the space functional, and then later upgrade it.
---
Planning & Quote
---
Based On Your Needs

We begin every project with a consultation, so we know what you want, and can prepare several options for you based on that.

Transparent Pricing

We want to be as transparent with our pricing as possible, and if a project goes beyond our initial quote, we will make sure you completely understand why.
---
The Process
---
Simple & No-Nonsense Projects

We don't believe in drama or making things more difficult than they need to be.

On-Time & On-Budget

Budget overruns and projects that drag on forever aren't how we like to do business.
---
Why Us?
---
Building & Renovating Since 2014

We have spent a decade earning the trust & confidence of clients from all over the Edmonton area.

Tested & Proven 5-Step Process

We've been around the block enough times to know how to run a project efficiently.
Our 5-Step Basement Development Process
---
We learned early on how important process is. The secret to our success is that we meticulously follow our tried and proven 5-step process for each basement renovation we take on.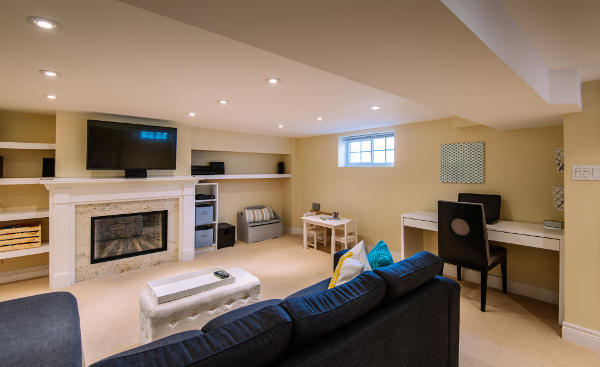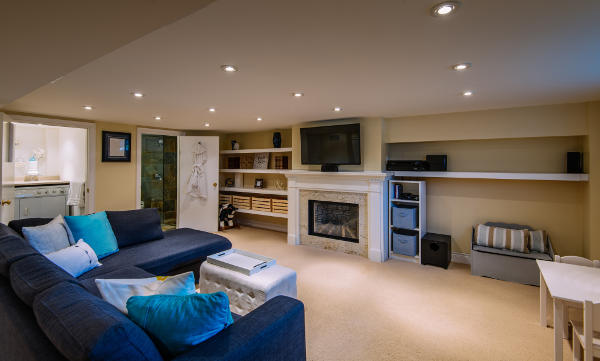 Design Consultation & Iteration

By working with us right from the design phase, we can ensure that your new basement meets both your needs and budget. We take engineering and structural needs into consideration during design, advising you on how to get the most bang for your buck.

Paperwork & Permits

As experienced and certified contractors, we know engineering and municipal codes and requirements. We also work extensively with local governments to ensure that the permit process is as simple and hassle-free as possible. We own the entire process, ensuring minimal hassle and adherence to quoted timelines.

Active On-Site Management

Once the project is formally underway, you can expect to see us on-site often! Not only will our trades be on-site completing their work, but our project managers will be as well.

Project Check-Ins & Milestones

Project Check-Ins & Milestones Experience has taught us the importance of regular check-ins with respect to progress and workmanship. We define milestones throughout the duration of the project to ensure our quality standards are met.

Post-Completion Inspection

Together, we perform a thorough inspection of your new basement. Any deficiencies are called out and organized so they can be addressed. Your satisfaction is our priority.
FAQ


Important Information About Basement Developments
---
Insurance & Warranty
---
Insurance
Contract Pros carries all appropriate insurance and WCB coverage.
Warranty
One year on workmanship
Balance of manufacturer warranty on materials
Latest Blog Posts
Our blog is updated with posts about construction, renovations, home building, & more.
---
---
Read All Posts